Walter Edgar, 4 St. Enoch Square, 1887 - 1891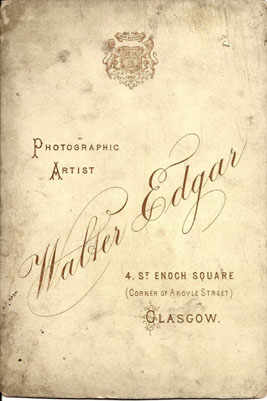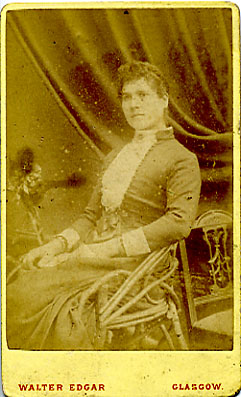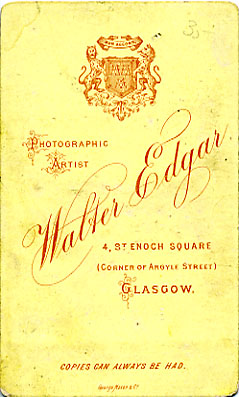 The occupancy dates are fairly firmly established; White and Co. are recorded at this address the previous year, and Hampton the year after. The two types of cdv above, the second on a Mason card, would come from the first years at this address.
The one below with gold text on the front, but not embossed, and with the red and gold 'swan' design on the back, is known from around 1889.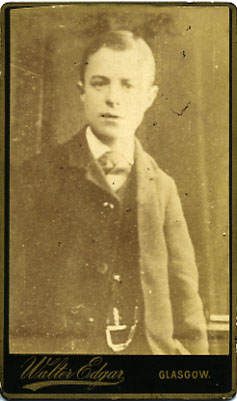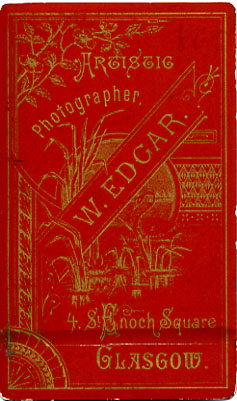 The cabinet card below has a pleasing informality about it, and with a barely legible number 4620 on the back probably comes from 1889 or 1890.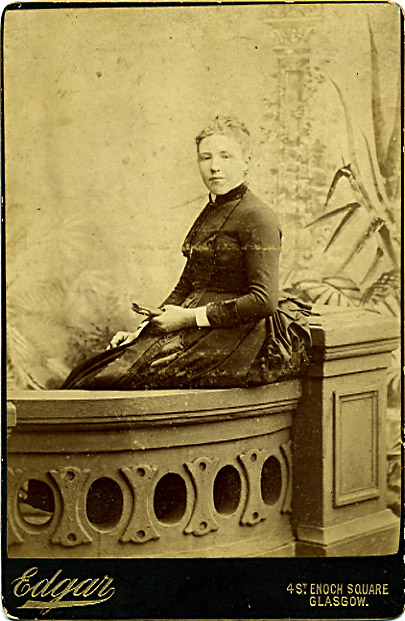 A similar design on this cdv to the cabinet card above, this one numbered 9369, so probably comes from 1890 or 1891.