William Elsmore, 19 West Garden St., 1897 - 1905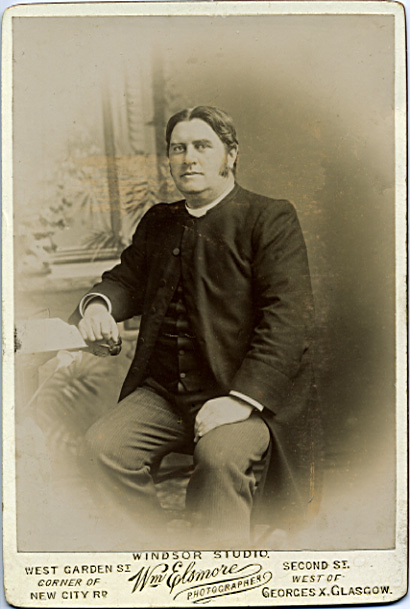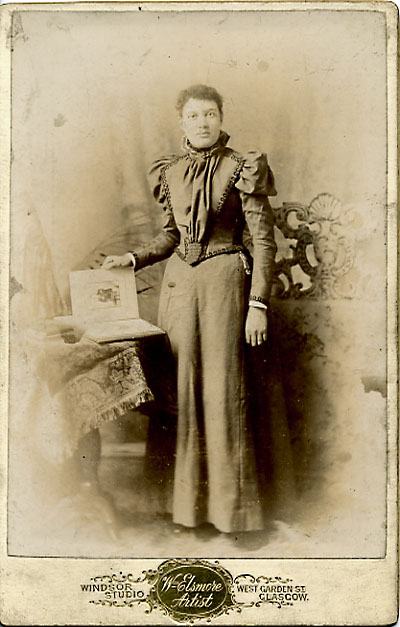 The first cabinet card above shows a (rev'd?) gentleman, on a light coloured and round cornered card with bevelled but unpainted edges. The second has a later style of design, though still bevelled and gilded edges, but both probably still come from the last years of the 19th Century.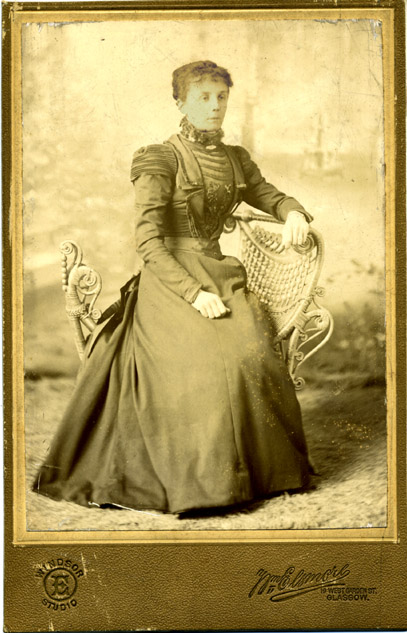 Image courtesy of C. Mitchell
The card above, an elegant portrait in a simulated outdoor setting on square cornered textured card with the logo on the left, is Edwardian, the design being recorded in 1904. This cards has plain square edges.
The miniature portrait below is on a card measuring 5.1 x 8.6 cms, perhaps one of the 'coupon cards' which appeared at the turn of the century.