Fullerton & Edgar, 167 St. George's Rd., 1896 - 1914+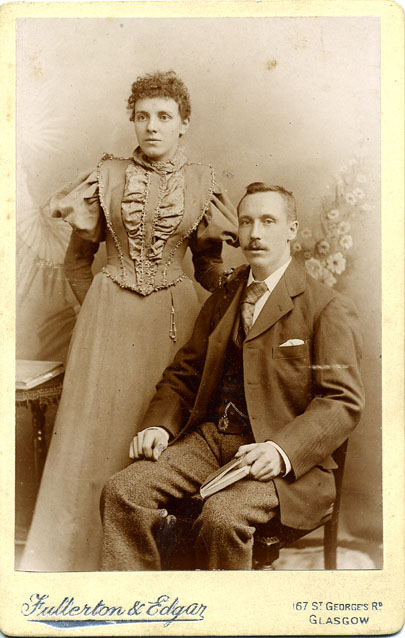 A silver edged cabinet card above from the late 1890s. The lady's dress shows design elements from both Victorian and Edwardian fashion.
The one below is dated to 1900 by the contributor. It is on matt toned card, and shows the start of the flourishes around the shoulder which were such a feature of Edwardian fashion.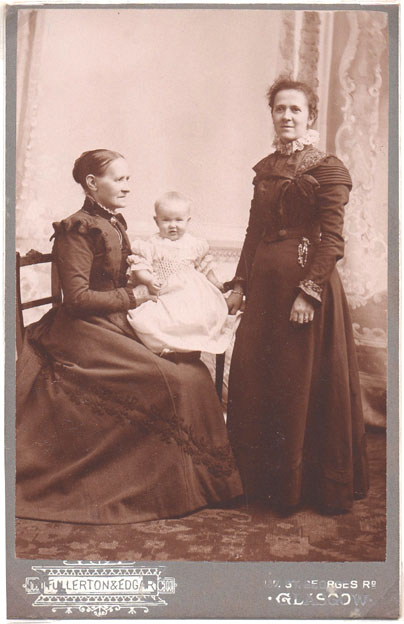 The image above courtesy of Laura Hogg.