Thomas Gilfillan, 98 Trongate, 1881 - 1908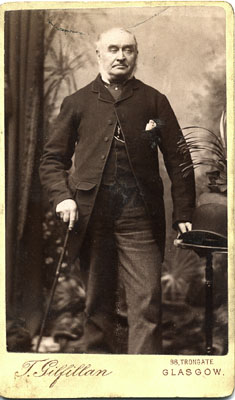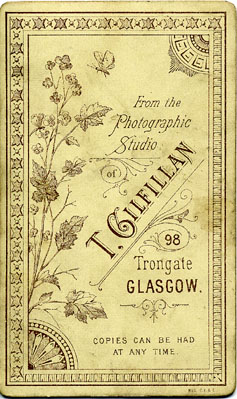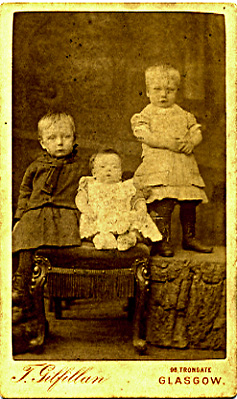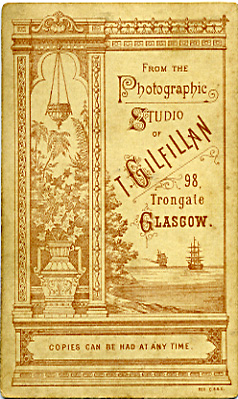 Mr. Gilfillan arrived at this address from Bellgrove street, and was followed here by an Arthur Gilfillan, possibly his son. The two cdvs above show typical late Victorian exhuberance in the design, and come from the mid and late 1880s respectively. The subjects of the portrait in the second are possibly all boys, dressed in the fashion of the time. (The contrast of the photo has been slightly enhanced).
Below are two classic early 1890s cdvs on dark green card, with gilt, but not chamfered edges. They were probably taken at the same time and place.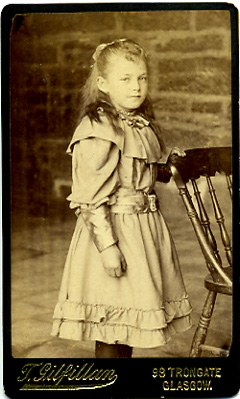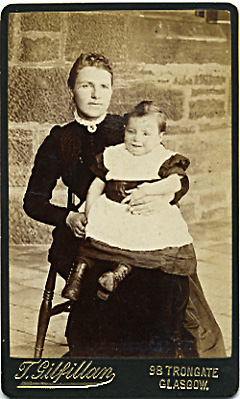 The mature and competent cabinet portrait below would be late 1890s in date judged by the light glossy card, gold lettering, and its ornamentation on the front.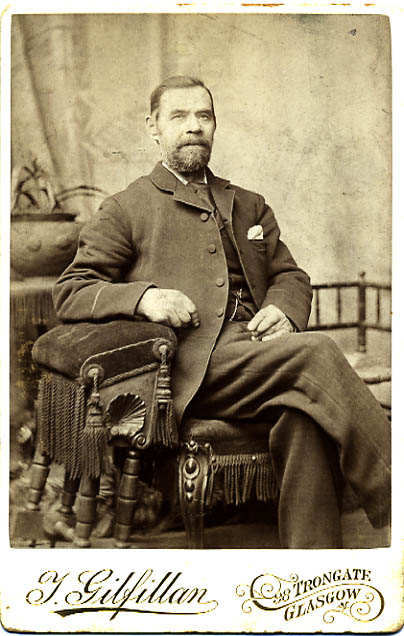 The cabinet card below is of a style common in the mid Edwardian years, see for example cards by Whyte and Hampton.