J. H. Greatrex, 97 Sauchiehall St., in 1866 only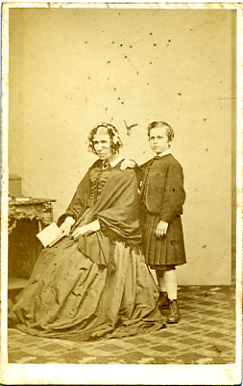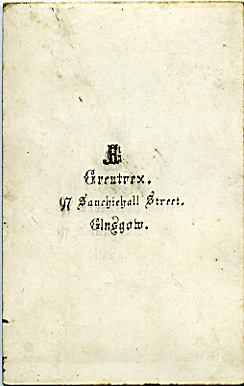 A fellow photographer in Glasgow, John Urie, in his published memoirs stated that Greatrex had copies of the scriptures decorating his studio walls. This did not prevent him forging bank notes, however, which in Urie's words, 'brought about his ruin'. He fled to America, but was apprehended in 1867 and sentenced to 20 years penal servitude.
The lady in the portrait has a ribboned bonnet, with her hair tightly over her ears, a fashion of the early 1860s.