J. M. Hamilton & Co., 184 Paisley Rd, 1887 - 1888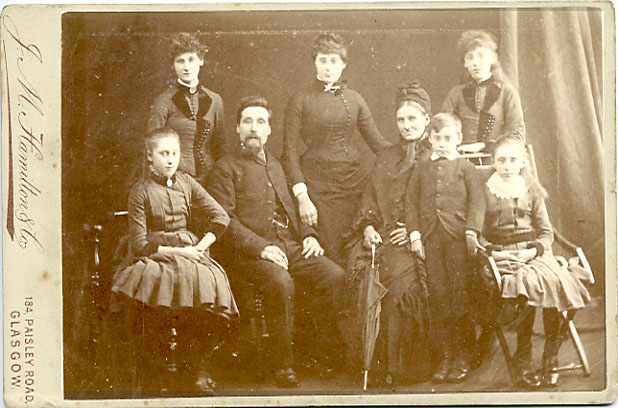 Portrait of a large family on a closely dated cabinet card. The photographer has carefully avoided an excessively symmetrical composition by placing the boy to the side, and given the mother an umbrella as a symbol of her protective role.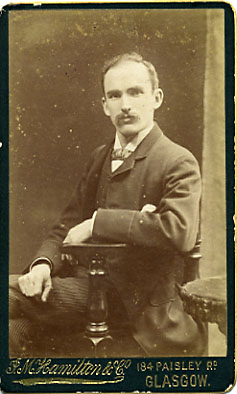 This confident young man appears on the form of cdv which was virtually a standard between 1885 and 1895, with a gilt and bevelled edge, and gilt embossed lettering.