Miss Elizabeth Hood, 202 Hope St., 1900 - 1913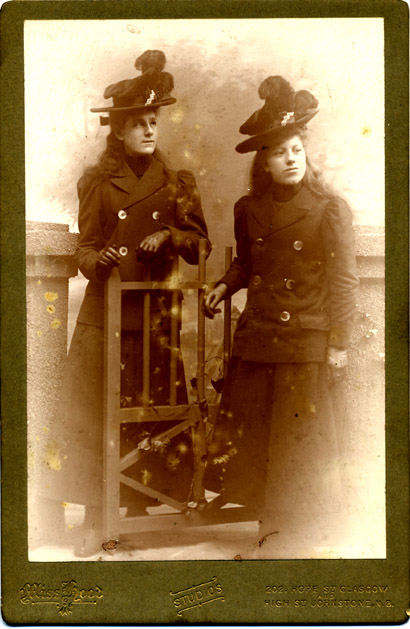 The above image courtesy of Campbell Mitchell.
A somewhat deteriorated and spotted print of two Edwardian ladies at the garden gate. The card shows that Miss Hood occupied premises in Johnstone, which she left in 1904, (Ref. 7) so limits the date for this cabinet card.