Robert Ness, 46 Jamaica St., 1888 - 1897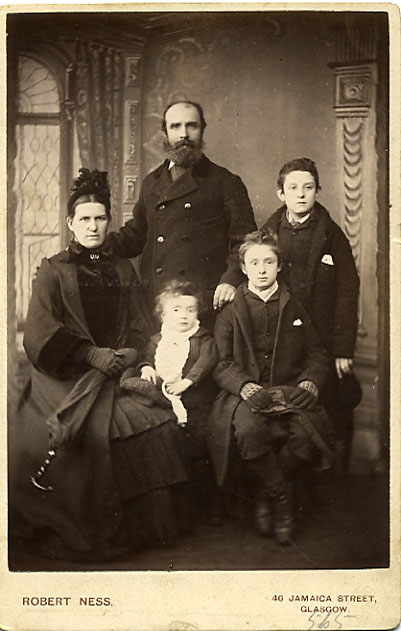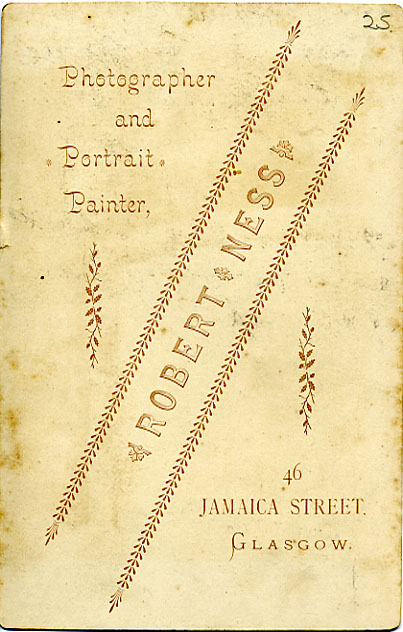 A finely composed family cabinet card, with the eyes and eyebrows of the youngest child carefully touched in by hand. It carries the low (negative?) number 565, which suggests it was taken within the first year or two of operation. The card is gilt edged.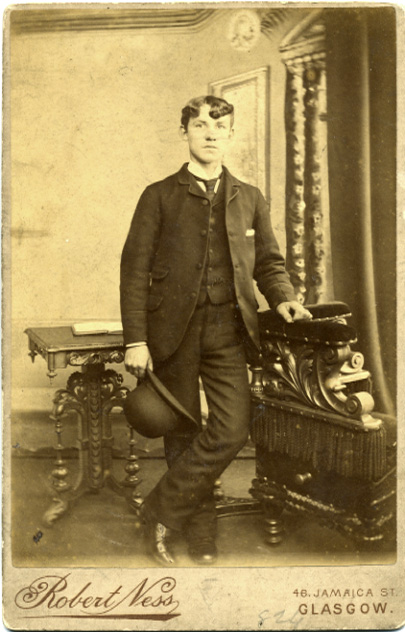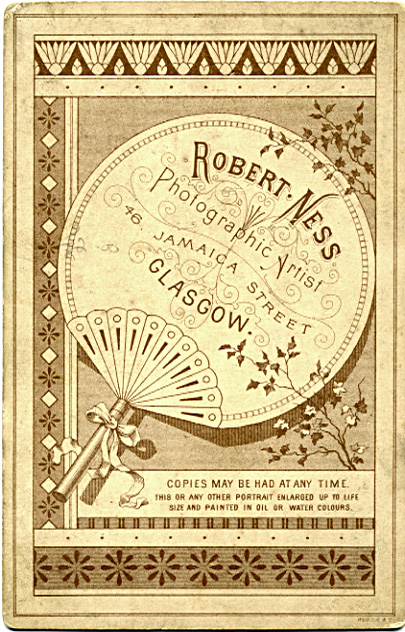 The cabinet card above, again with a low negative number (824), would also have been issued around 1890. The far east had a profound influence on art and design in the 1880s and 1890s.
The two gilt and chamfered edge cdvs below, and the cabinet card below them, share the curtain, framing and stance. The first cdv has a negative number of 12312 on the back, and the second 14134, with the cabinet card between them numbered 13822. It is likely that these came from before 1895, the cabinet card and second cdv showing signs of the development of the shoulder which occurred in the early 1890s.. These seem large numbers, but in five years say, suggests an average of no more than about 8 sittings a day.