Norma, 195½ Argyle St., 1885 - 1891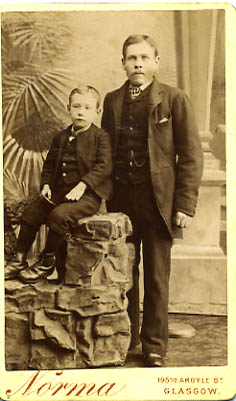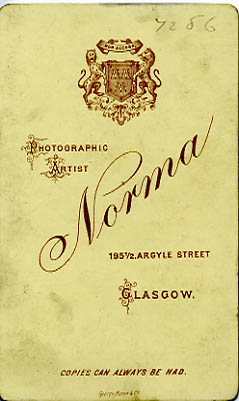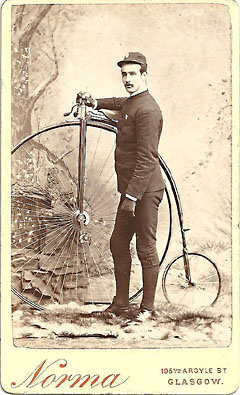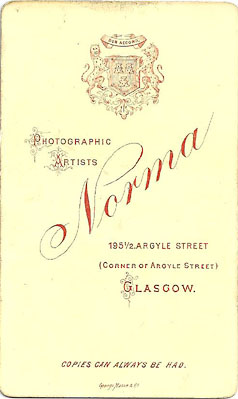 This example courtesy of Early Technology (www.earlytech.com).
The first card, provided by the printer George Mason, Glasgow, would be from the beginning of this period. The second shows a development of the first design, and the change of 'artist' to 'artists', and is also on a Mason card, which suggests the date is later than the first, but still in the 1880s. It is not known why the reverse on these should show the Aberdeen coat of arms.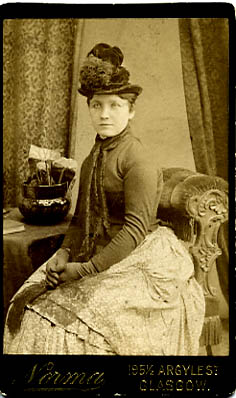 The card above, on its thick, gilt edged card, is likely to be later than the two above, and have come from the end of the period, though there is no sign of the peaked shoulder of the early 1890s. Just discernable on the back of this card is the handwritten message 'With my love to my friend, Minnie MacLan' ( or McIan? )