Paterson's Studio, 346 Sauchiehall St., 1905 - 1914+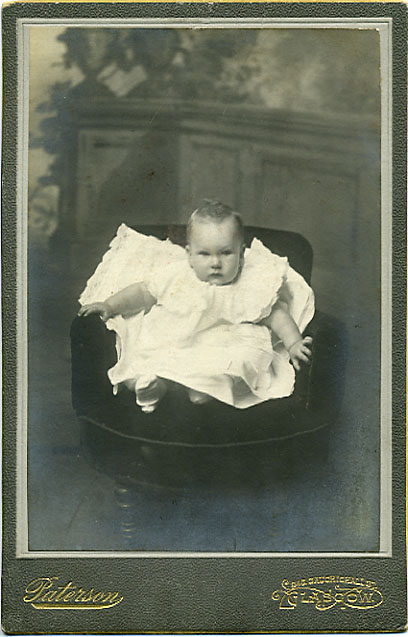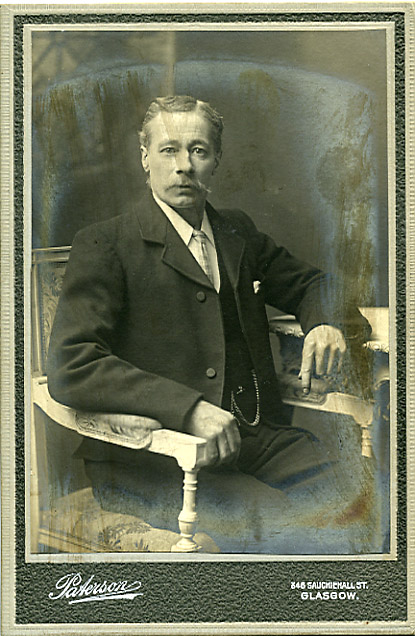 There seems to be a gap of about nine years in the records from the previous entry for Paterson. However, the proprietors of the establishment, William and Margaret Johnston, are listed at the same address from 1896 till 1909, and no other photographer is seen there in these intervening years.
These examples are both on textured card, the first with gilt and chamfered edges, The second is plain, and the emulsion has started to deteriorate where it has been exposed in the album, and is probably the later. It is not easy to narrow the date range within this period.
The large portrait below (actually 13.8 x 25.5 cms) shows how in the Edwardian era it became fashionable to surround the image with larger areas of generally dark card. This will be later than the cabinet cards above, but is on a similarly textured card, and the embossed name and address is in a similar font and has a similar underscore to that on the second card.