M.Pearlmann & Co., 231 New City Rd., 1885 - 1891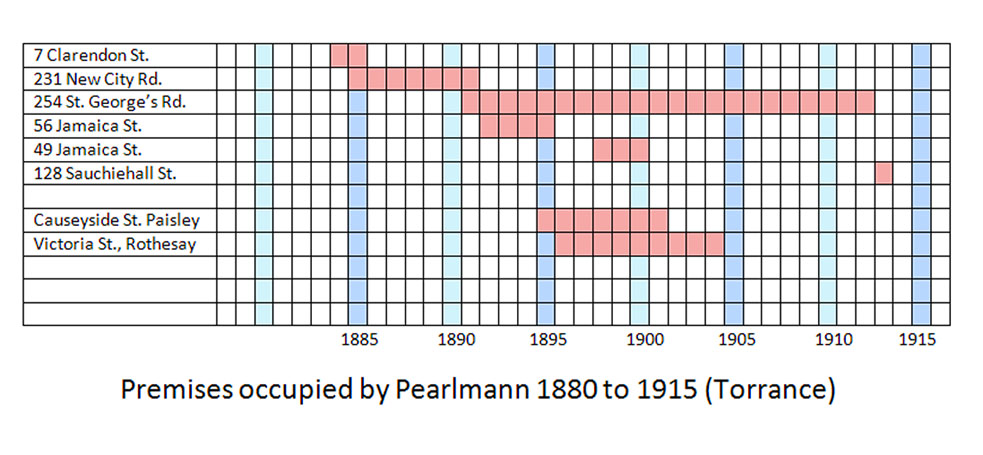 The graph above shows the addresses occupied by Pearlmann as presently known. There could well be errors of a year or more on any of the dates, however.
The addresses at 231 New City Road and 254 St. George's Road were both close to St. George's Cross, so it is difficult to say which of the two, if not both, were referred to as 'St. George's Cross'. Pearlmann moved from the one to the other in 1891. The cabinet card below is an example of one which could have come from either address.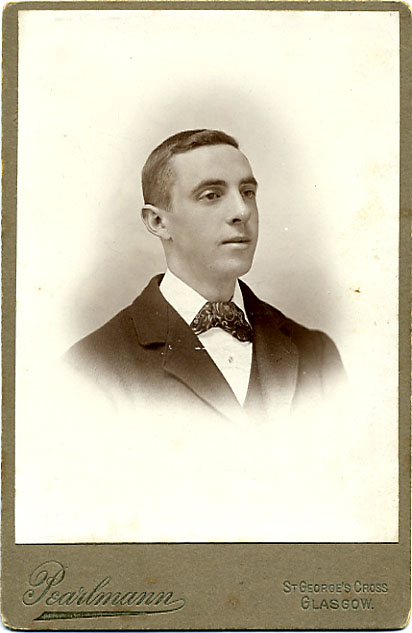 A trip away from the studio for Pearlmann or his assistants to photograph this family at their back door. The proprietors are now identified as 'M. Pearlmann & Co.', as they are later at the Jamaica street address, so this card probably comes from the last years at this address..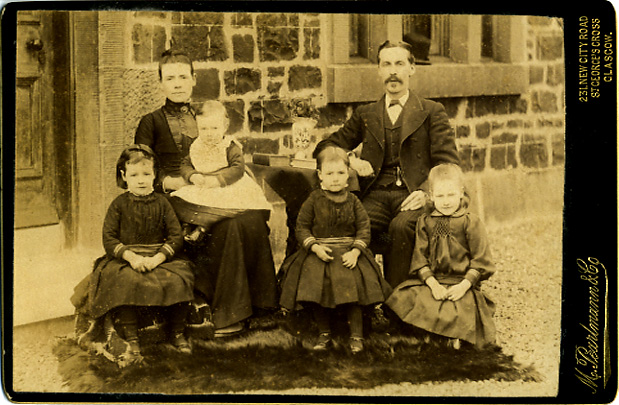 The cdv below also identifies the proprietor as M. Pearlmann & Co., as in the card above, and the similarity of the lettering to that on the the cards from the Jamaica street address again suggests a date towards 1890.