James Philson, 25 Jamaica St., 1890 - 1894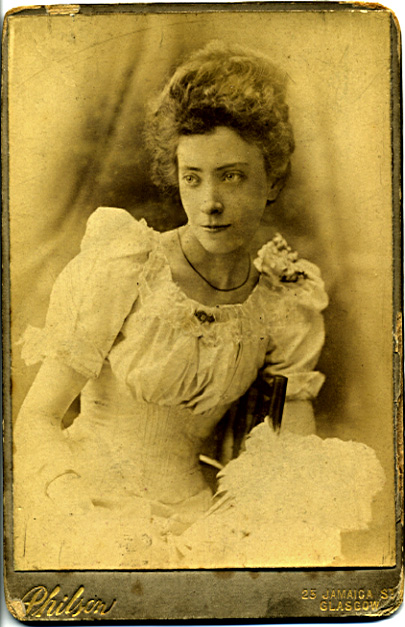 Rather faded and worn cabinet card, showing an elegant young lady. The card is dated in pencil on the plain back to Feb. 1893, and has bevelled but ungilded edges.
It is difficult to assign a date or sequence to the two cdvs below. The lettering on the first is similar to that on the cabinet card above. The lady shows the raised shoulders and 'leg of mutton' sleeves which typify the early 1890s.