Ralston & Sons, 108 Renfield St., 1862 - 1867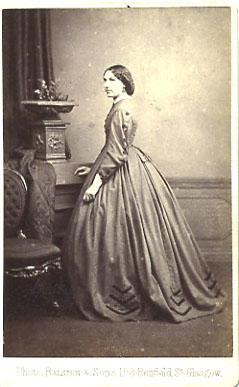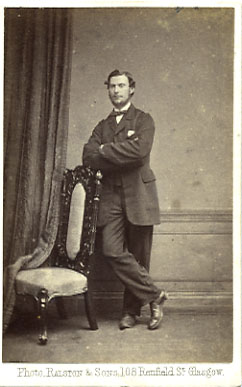 Two classic poses above on cdvs from the early 1860s. This format with the black text on the front and blank reverse is the same as used by Stuart and Bowman among others in 1861 and 1862.
The second two below with the red graphic on the back, are from the mid 1860s, before the company moved to 73 Sauchiehall street, where they later used the same graphics and red print.