William Ralston, 140 Douglas St., 1890 - 1898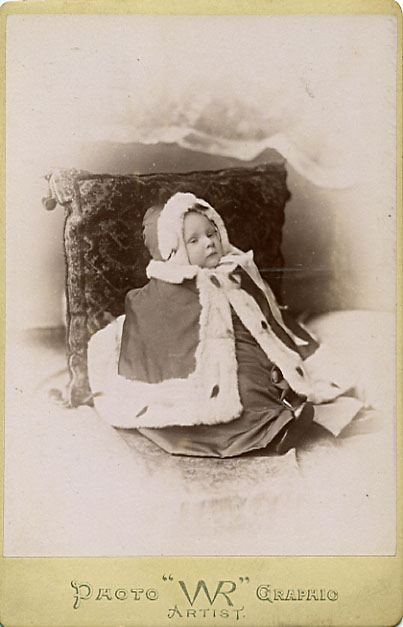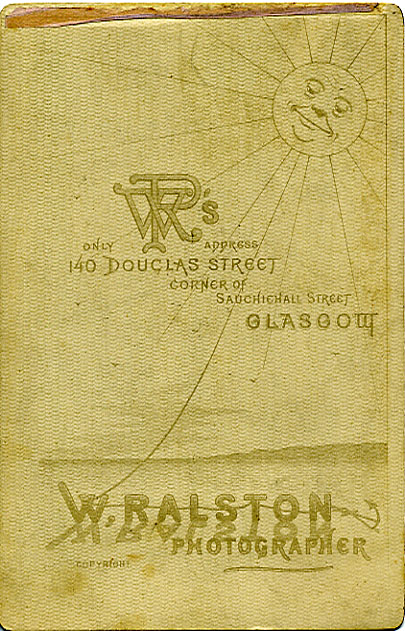 William Ralston is anxious to avoid confusion with the larger concern of 'Ralston & Sons' just round the corner in Sauchiehall street, hence the 'only address' remark on the back of the cabinet card above. This card might well come from 1890, the first year at this address.
The cabinet card below is an an impressive portrait, usefully dated. It differs from the card above only in the presence of the 'Glasgow' on the front, in having a mitred edge, and in a less subdued treatment of the design on the back.