Archd. Robertson, 88 Glassford St., 1859 - 1868?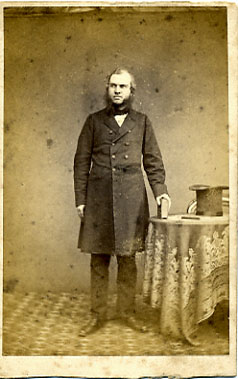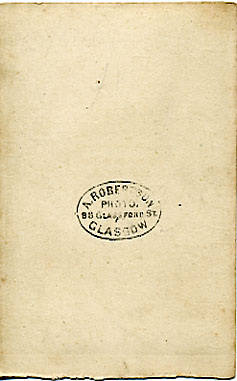 A formidable gentleman in a simple setting without a backdrop, which suggests the earliest 1860s. Note the tall top hat with the band at the top. The card has been crudely trimmed at the bottom.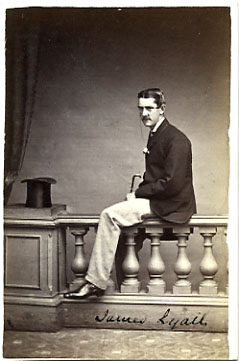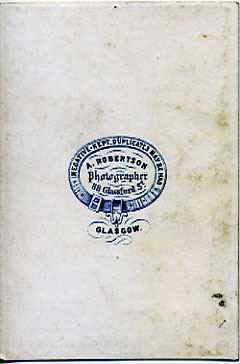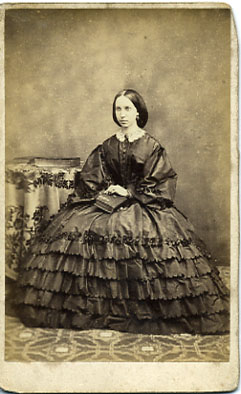 Two cdvs still from the early 1860s. The first card is shorter than the standard, but may well have been cut. The two cards share the same design on the back, which is known to have been in use as early as March 1862, and appears on the work of other Glasgow photographers as late as 1866. The cards are roughly the same thickness ( 0.016 ins) but the square cornered card of the gentleman is the earlier, even though the hair style of the lady which partially conceals her ears is still characteristic of the early 1860s.
The cdv below is on a slightly thicker card, and hence probably later. The image shows the stand of a head clamp under the chair.
The earliest cdv found from his later address at No. 37 has the superimposed text 'Removed to extensive new premises at 37 Glassford street', which suggests that he may not have been at number 88 as late as 1868, since he opened at number 37 in 1866.