Robert Shankland, 5 St. Vincent Place, 1901 - 1912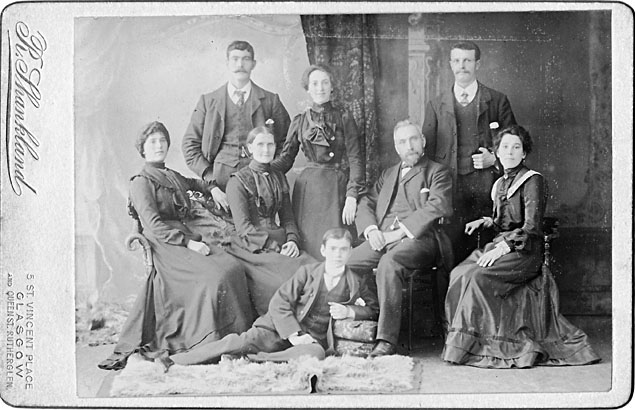 This image supplied by Hamish Todd.
Though the only date found for Shankland in Rutherglen is 1907, evidence from the contributor, and the style of the card, suggest this first cabinet card comes from the turn of the century, although another example of the same design is believed to be from 1909. It may be that in the earlier years, the directory scouts did not consider Rutherglen to be part of Glasgow.
The card below, a slightly later form with the monogram in the centre, is believed to be dated to 1902.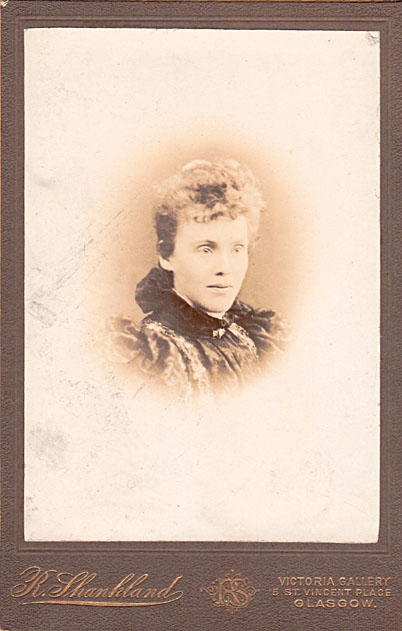 This image supplied by Hamish Todd.
The cabinet card below with the embossed floral design below the image is of a form encountered in the mid to late Edwardian years, an example being known from 1909. (see similar designs used by Hampton, Whyte and Gilfillan)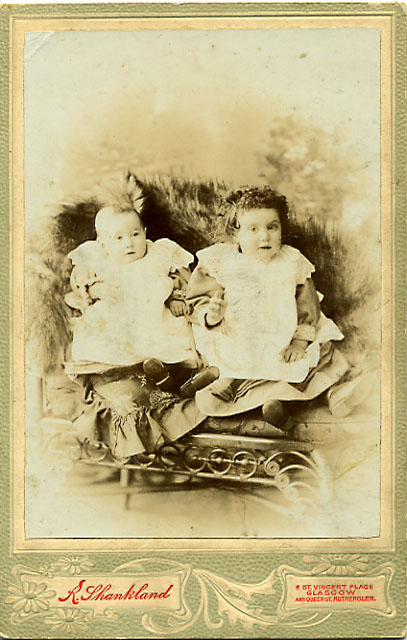 Late Edwardian portrait on a patterned and textured card 14 x 18.7 cms, the print being 9.3 x 13.6 cms, actually smaller than on the earlier cabinet cards, and approximating to half plate size. Often in portraits from this period the camera has withdrawn from the extreme vignetted closeups of the 1890s to the full figure poses and arrangements of the 1860s and 1870s.