West End Studio, 127 Sauchiehall St., 1895 - 1897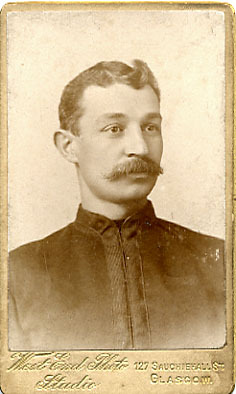 The address was occupied by Warneuke over this period, but there were probably a number of studios on the premises. After 1898 there were at least three photographers operating at the same time from this address. This cdv has gilt and chamfered edges.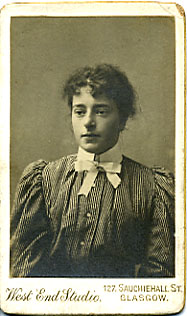 Towards the end of the period when cdvs were the norm, such miniature cards became popular. This one is 8.3 x 5cms and shows a lady in the style of the mid 1890s.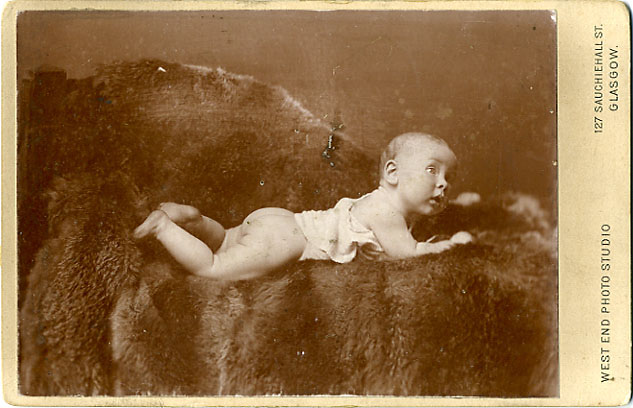 The cabinet card is plain for the period with square gilt edges.