Wohlgemuth & Co., 108 Renfield St., 1887 - 1914+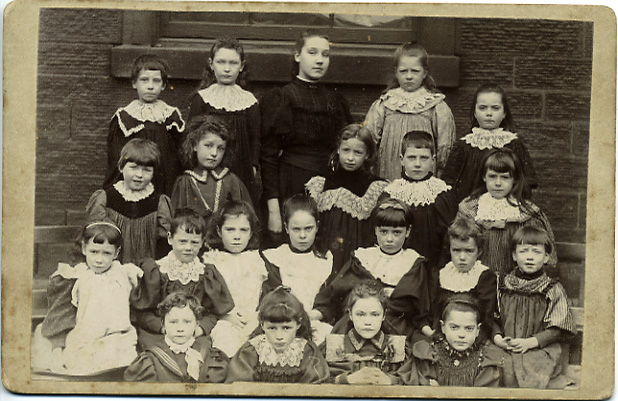 A primary class, (of 20 pupils only!) which judging by the fashions, comes from the mid 1890s. The prices given at the bottom are interesting - these were then significant sums of money. The edges are square and gilded.
A larger and older class below, hand dated on the back to 1895/96. The swollen sleeves and lace collars are typical of the period. The back of this green and gold card is blank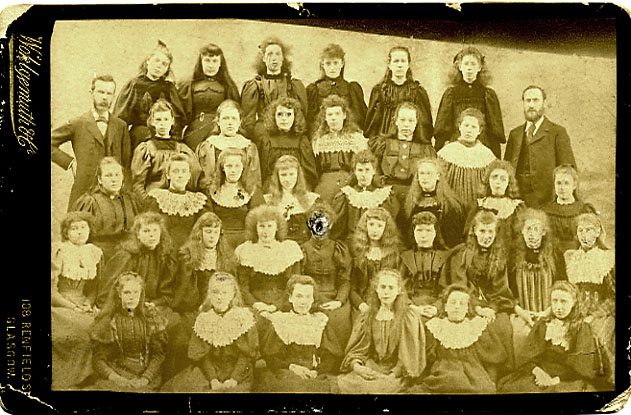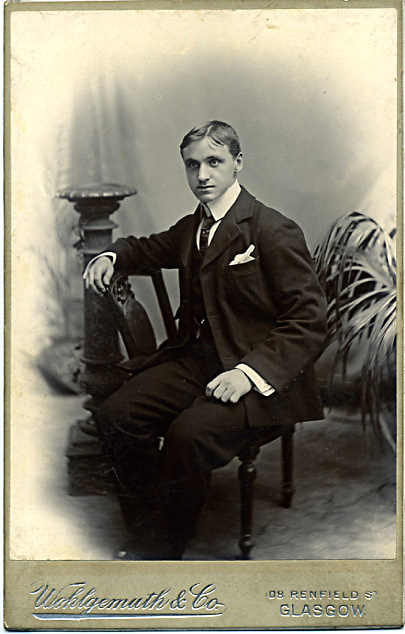 The cabinet card above with silvered and chamfered edges could be from the late 1890s or early Edwardian years, it is difficult to be certain.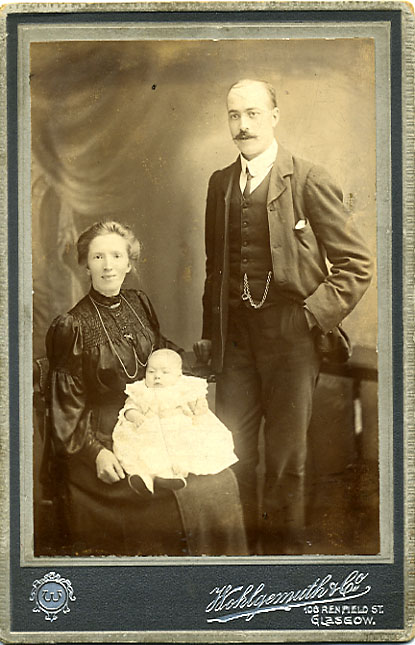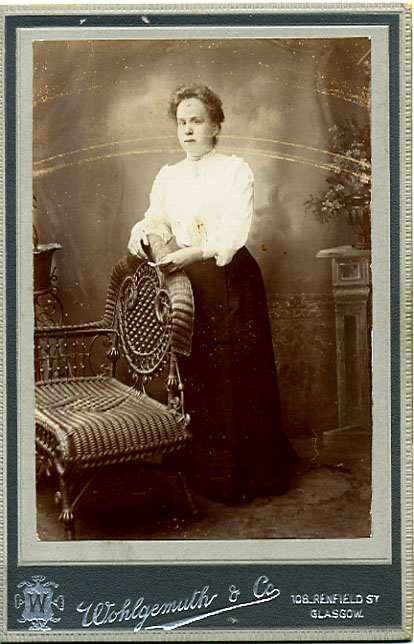 These two cabinet cards are more certainly from the Edwardian period, with the logos and impressed cards.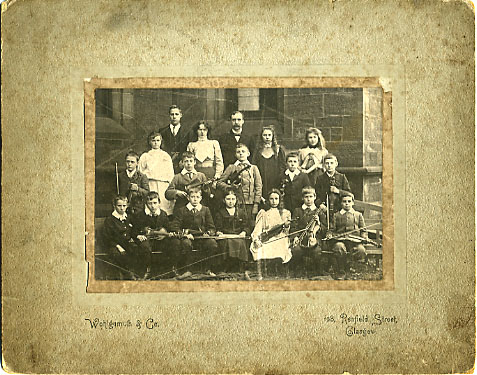 The portrait of the class orchestra shown at approximately half size above could be later again, coming from the years just before the war. The textured card is 25 x 20 cms, and the print 15.2 x 10.2 cms, with an intermediate paper between them.