John Aitken, 390 Dumbarton Rd., 1898 - 1905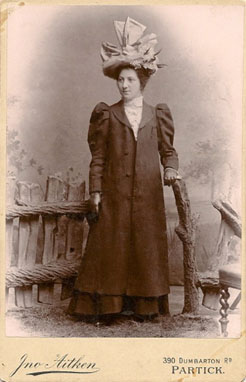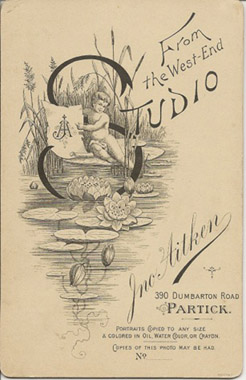 These two images kindly provided by Alice Campbell.
The contributor believes this cdv comes from 1902, being taken prior to the embarkation of the subject, Sarah Haniford, who left for Canada in May of that year. The form of the christian name 'Jno' seems to have been a common abbreviation of 'John'. The design on the back is shared by other photographers at this time, eg Hall at 17 Argyle Street.