T. M. Anderson, 26 Jamaica St., 1866 - 1871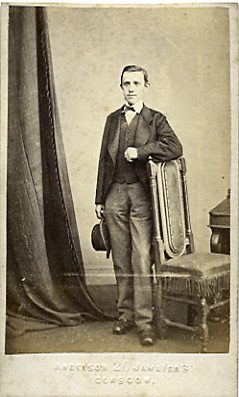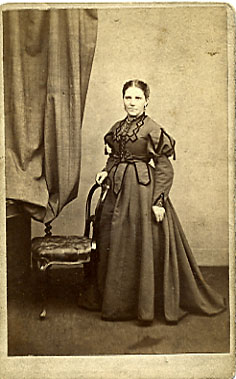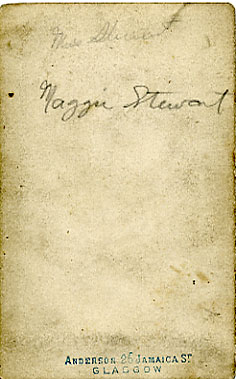 A classically set up portrait from the late 1860s of a smart young man, with the photographer's name and address embossed on the thin (0.020") card, which is blank on the back. A curtain behind was typically drawn across to hide the stand of a neck brace, which helped the subject remain stationary for the duration of the exposure. The second cdv above is again a typical setup for the mid to late 1860s with desk, chair and curtain, with the name printed on the back in this instance.
The cdv below has the same embellished design on the back as on the first card at the later 56 Jamaica street address, so it is likely that this comes from the last year or so at this address, ie 1870 or 1871.