Willie Anderson, 364 Dumbarton rd., 1891 - 1907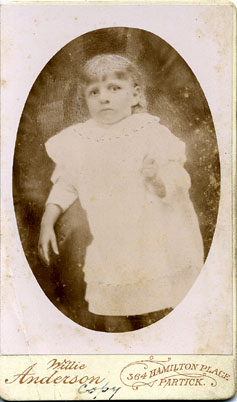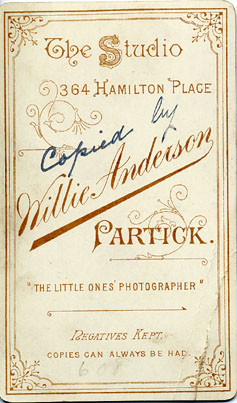 Mr. Anderson seems to have been in keen to dissociate himself from the dubious quality of this image. Assuming he started numbering from 0 in 1891, this product, numbered 608, would have been copied in the first year.
The cabinet card below, numbered 19926 suggests a date in the mid to late 1890s, assumming a 'production rate' of 4000 to 5000 exposures per year. The emphasis on the costume sleeves and shoulders supports a date in this period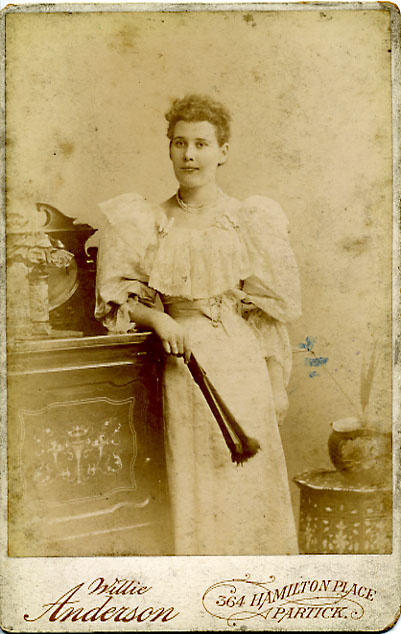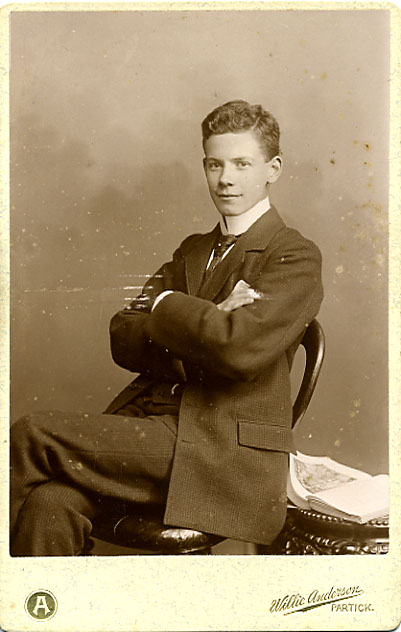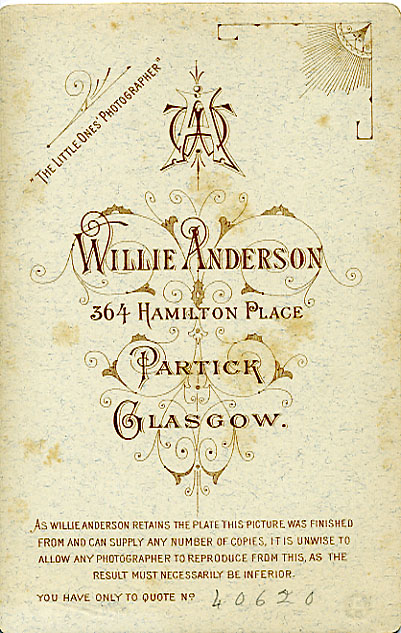 This smart young man probably sat for his portrait in the late 1890s, assuming the same 'production rate ' .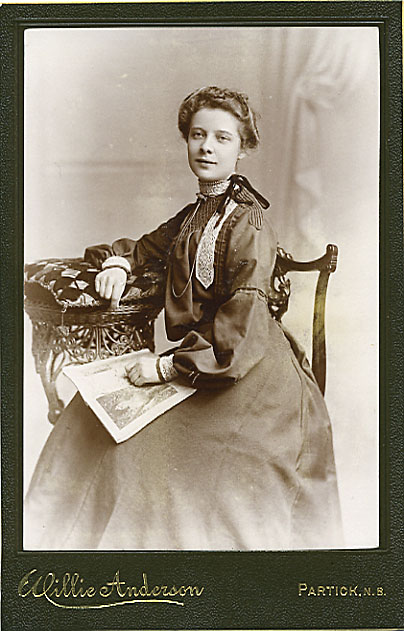 Cabinet card probably from the turn of the century showing carefuly posed young lady with arm over an ornate arm rest, which possibly would be adjustable for height. For the first time, the card has a bevelled edge.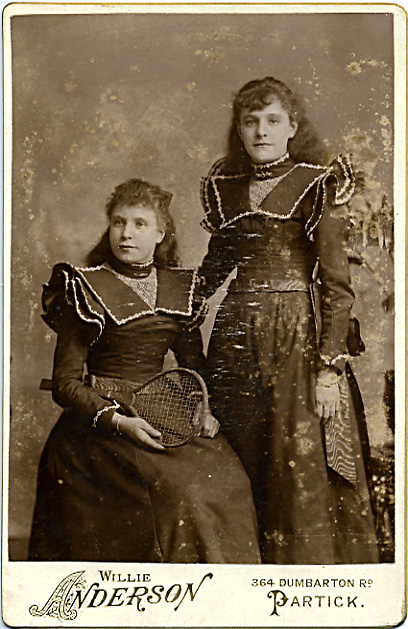 Similarly dressed sisters from early Edwardian years with a prop appropriate to the growing range of sporting activities enjoyed by ladies in that era. The cabinet card, which has suffered somewhat, is blank on the back, with gilt lettering on the front, and gilt and chamfered edges.
The card below, is from the mid Edwardian years. Having the name encased in a flowery embossed pattern at the bottom was used by others such as Whyte and Hampton at the same time. The gilding and bevelling of edges has disappeared.