T & R Annan, 153 Sauchiehall St., 1878 - 1887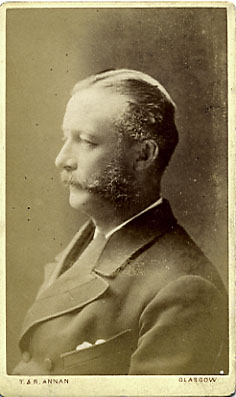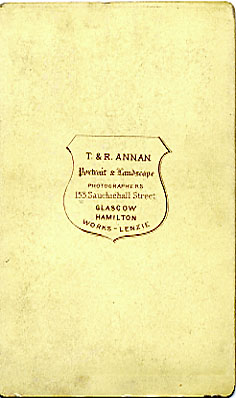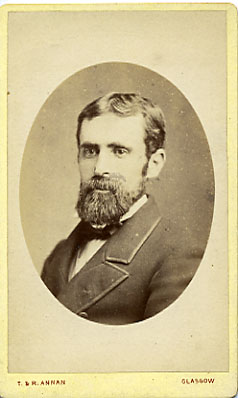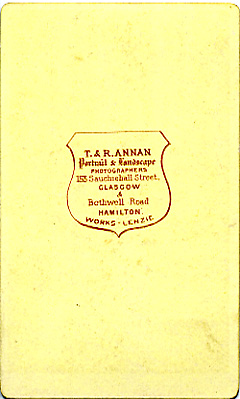 The Annan family moved their house and works to Lenzie in 1877, and Robert joined his brother in an administrative capacity in 1878. The company later became T. & R. Annan & Sons some time before 1887 when Thomas's sons John and James Craig joined the business. It seems they left the Hamilton premises shortly after 1878, so these two cdvs above must be from within a year of 1878.
The cards below do not carry the Hamilton address, so are presumably from a slightly later period. Annan photographed many of the notables of Glasgow, and the cdv below may be a professor from the university.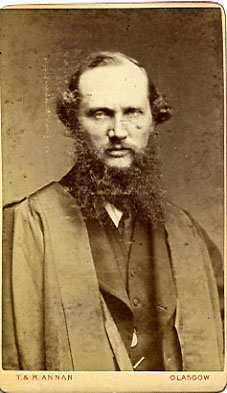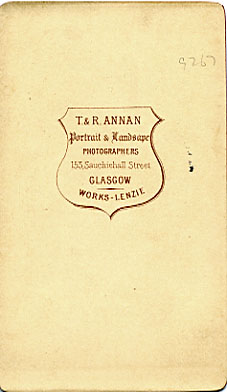 The cabinet card below seems to be a photograph of part of a painting, Annan obtained a licence to operate the Autotype process, an improved carbon printing process, in 1877.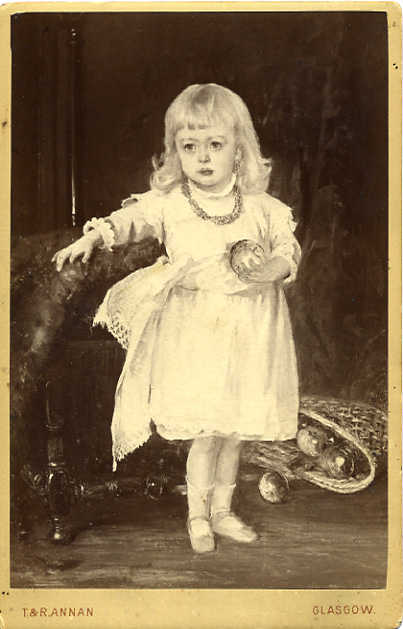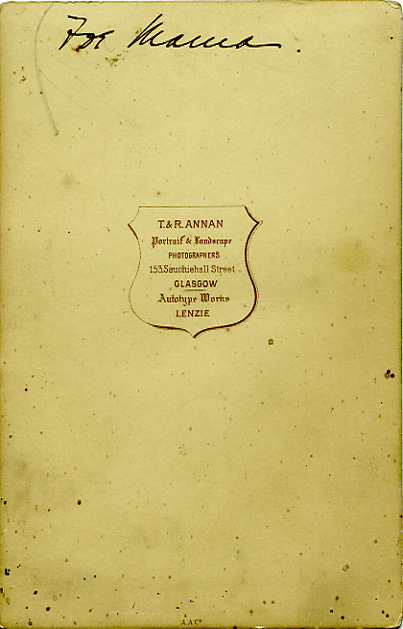 The cdv below again does not show the Hamilton address, so is probably from the early 1880s. Annan seems to have been conservative in his card designs, this one, with only minimal alterations to accommodate the current addresses, being used for at least five years.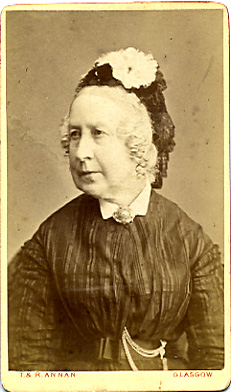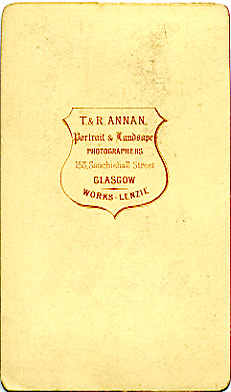 This sedate lady below is on the standard form of cdv between 1885 and 1895, with gilt edges and embossed lettering, so comes from the later part of the period.