T. & R. Annan & Sons, 153 Sauchiehall St., 1888 - 1891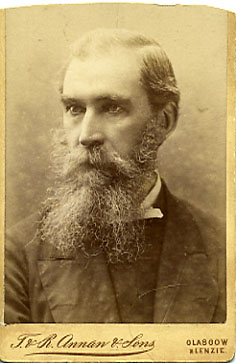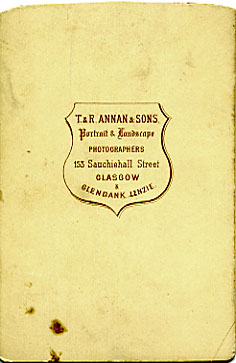 The cdv above, unfortunately trimmed at the top, and the cabinet card below, do not show any evidence of the royal warrant which was granted in 1889, so may be dated to 1888 or 1889.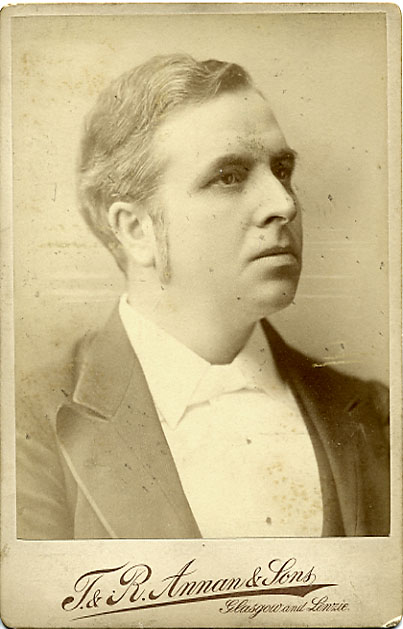 This elegant and polished portrait is on gilt and chamfered edge card which is blank on the back except for a hand written number '90.1255' which might be interpreted as the 1255th exposure of 1890. This would fit well with the style, and with the fact of the royal warrant in 1889.