James Armour, 40 Summers St., 1880 - 1894
The cdv below is on a Mason card, which places it in the 1880s.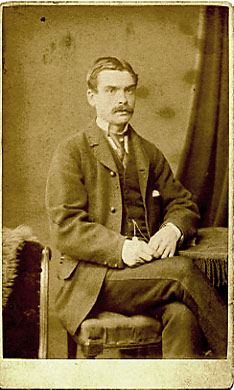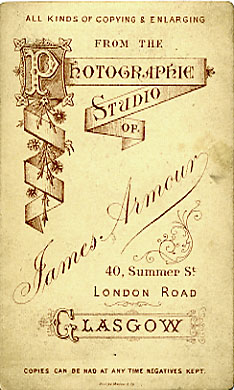 The back of the cabinet card below shows an exhuberant design typical of the late 1880s or early 1890s, which was registered by the company 'C, E & C' (small print at bottom corner of back) This particular design appears on cdv and cabinet cards used by other photographers in Glasgow, and was certainly in use in 1890. This grandeur is somewhat in contrast to the sedate and composed Miss Rudell, whose address on the back looks like 'South Manchester'.