J. Becket, 2 Broughton Terr., 1867 - 1869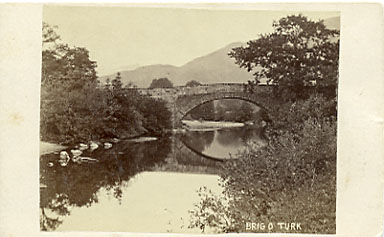 Image above x 2
The Broughton Terrace address seems to have been close to Queen's park, although it does not appear on current maps. The local landscape above is on thin card, and could be the earliest of the examples here.
The stereo card below of Alloway old kirk is one of a series that Becket produced. Stereo flourished intermittently from the 1850s, and these examples show that Becket was well enough organised to take his wet plate equipment away from the studio.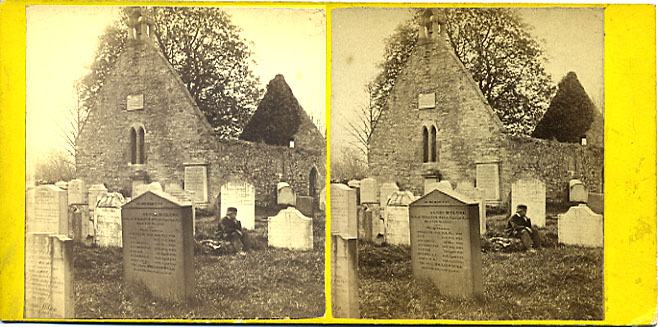 The cdv below is again in a fairly realistic looking outdoor setting, and might have been taken in the adjacent Queen's Park, even with the time pressures of wet plate photography. All of these have the name and address embossed rather than printed.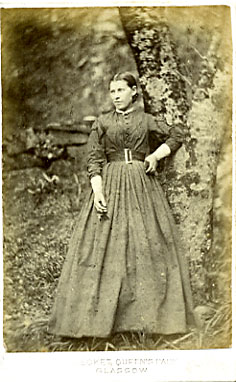 Two cdvs, the sequence of which is not certain. They both have a simple hand stamped logo on the back, The first has been delicately hand tinted, even the base of the curtain which has been drawn over to conceal the stand of the head brace.