Andrew Bowman, 74 Jamaica St., 1867 - 1884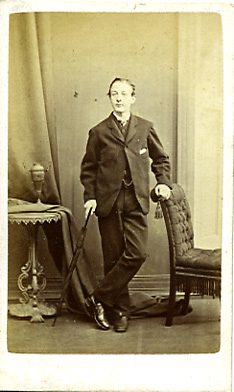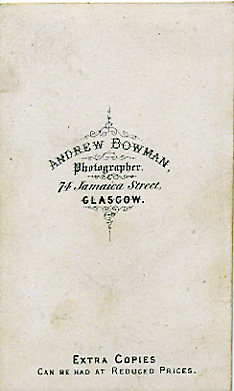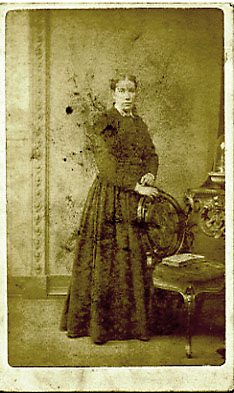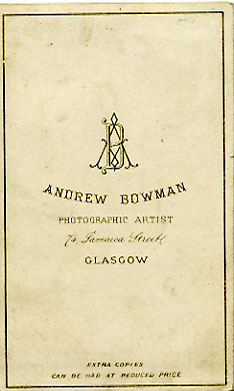 Long time occupant of the premises in Jamaica street shown high up in the picture in the 'INTEREST' section of this site. The centralised and embellished text on the back of the first card dates it to the first year or two of operation. The very faded second cdv above would come from the very late 1860s or early 1870s.
The style of the first card below with the large but fine diagonal text was common in the mid to late 1870s. This card itself was supplied by Marion, Paris, and is identical apart from the christian name, address number and logo from one used by James Bowman, and later by R. T. Dodd. There is also a very similar design of card sourced from 'Oborne, London & Paris' (minute text at bottom of second cdv below) presumably from much the same period.
In the early 1880s Bowman produced the small ferrotype 'gem portraits' on behalf of the Anglo-American Photo. Co., and advertised '9 portraits for 7½d'.