Buchanan & Armour, 13 Alexandra Park St., 1901 - 1914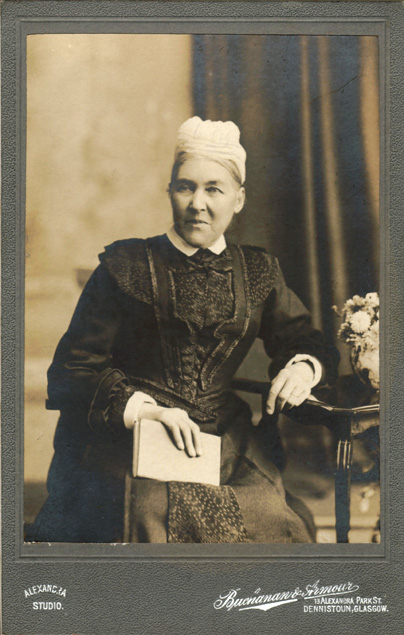 The image above courtesy of J. Hendry.
By now the almost universal formats of the nineteenth century are being replaced by new ones. The portrait above is on a toned card larger than the cabinet card, and shows a conservative pose with table, vase of flowers and book which would not have been out of place thirty years earlier. The hockey team below are on a buff coloured card 22.8 x 17.2 cms, with the name and address embossed at the bottom right. The print is 15.2 x 10.4 cms. Both of these are likely to be earlier than 1910, but dating is difficult.