Cook (Jos?) Jnr, 11 West Nile St., 1898 - 1907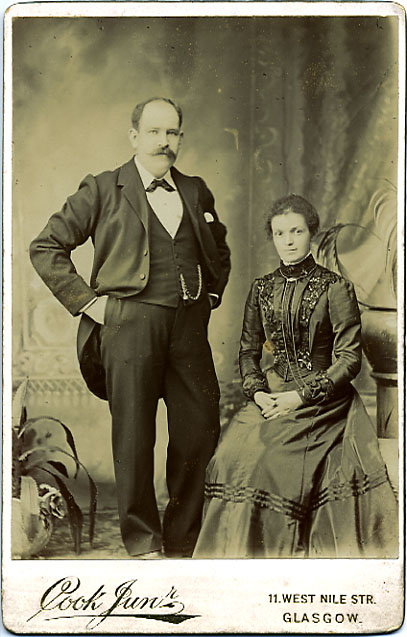 It is assumed that Cook jnr and Cook, Jos. are the same, but there is some inconsistency in the sources. The style of the first cabinet card is of the late 1890s, with chamfered but unpainted edges and gilt lettering. The couple look well matched!
The rather bleached portrait below on the matt card with serrated edges is Edwardian. The third is of a form on dark toned card characteristic of the mid Edwardian years. Cook seems to have been in Greenock between 1904 and 1913, so at both addresses between 1904 and 1907.