Davidson & Co., Eglinton Toll, 1882 - 1882 (5?)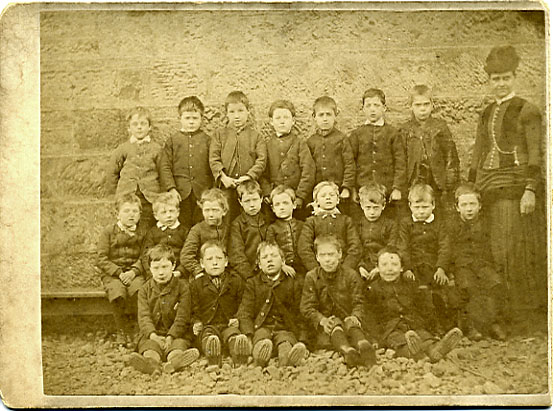 It is likely that Davidson was at the Eglinton toll address from 1882 till 1885 or even 1886 (Ref. 1) but when Smith arrived or left is not known, nor is whether he was part of the '&Co.'or not. It is a typical portrait of a class of southside urchins and their teacher, probably against a school wall, the front row having an uncomfortable looking seat.
The reverse shows an elegant design on a gilt edged card, which has been cut off at the bottom at some stage.