R. T. Dodd, 65 Jamaica St., 1887 - 1900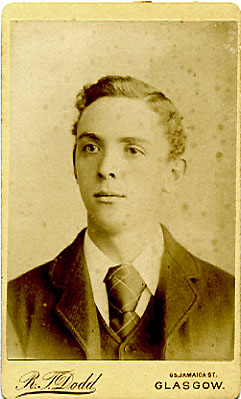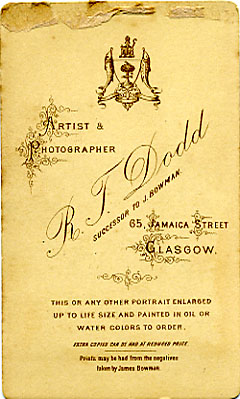 This cdv confirms that Dodd was successor to J. Bowman at this address, and has an almost identical design on the back as the last example from Bowman, (though not with the gilt edge) suggesting that Dodd just adopted the final Bowman design. Moreover, as can be seen from the text at the bottom, Dodd is offering prints from Bowman negatives.This card can likely be dated to 1887 or 1888.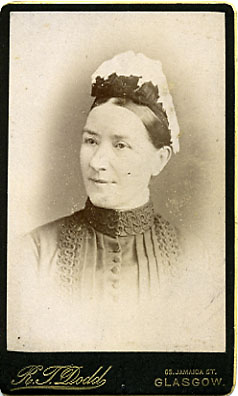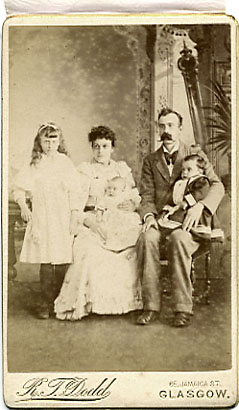 Later cdvs above on slightly thicker card probably come from a year or two after 1890. The second example above still has its original pink tissue attached, which folded protectively over the image, but was usually lost when the card was put in an album. It is in a convincing setting, though the function of the sloping structure behind is not clear.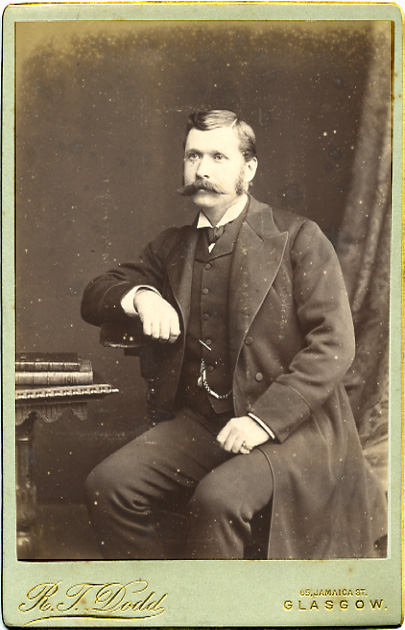 Based on the style of cabinet card above, the gentleman with the fine moustache would have sat for his portrait towards the mid 1890s, but it is difficult to be more precise. It is a matt card, blank on the back, with gilt and chamfered edges.