David C. Downie, 10 Jamaica St., 1861 - 1870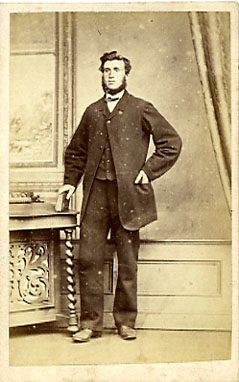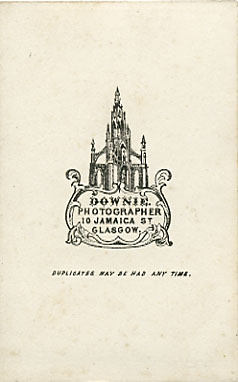 The cdv above, judging by the thin card, must be early, perhaps 1861 or 1862. The monument looks like the Scott monument in Edinburgh.
The encapsulated name with address below on the first cdv back below was a design common in Glasgow from 1862 till 1864, used by MacNab, Robertson and others. The second with the surmounted crown, was presumably later.