J.Jewell, 37 Jamaica St., 1880 - 1882?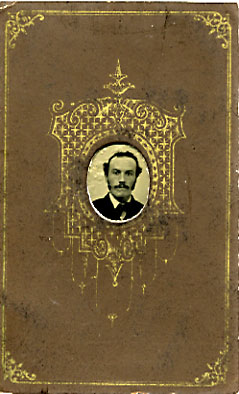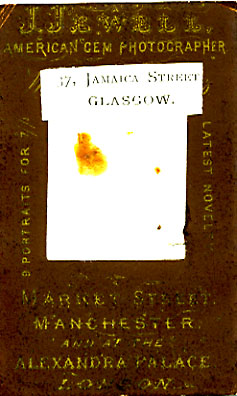 Gem tintype cameras had multiple lenses, such that four, eight or even twelve images could be made for the one exposure and processing sequence. This made the carte sized product very economic, though the claim on the back '9 portraits for 7½ pence' was still a significant sum for most people.
It can be seen from the enlargement below that the card was supplied with a preformed aperture which had to be cut out by the photographer's staff.