Peter Low, 74 Jamaica St., 1863 - 1867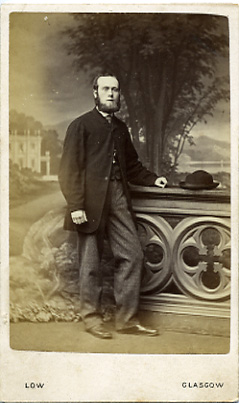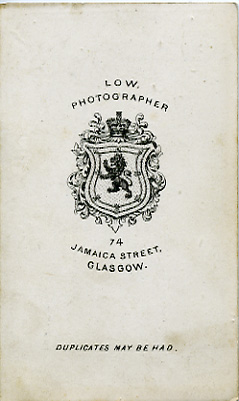 A cdv on thin (0.017") card, which confirms the message of the non-matching jacket and trousers, and disposition of the facial hair in dating this card to the earlier part of the range. An almost identical design was in use by Stuart in 1864.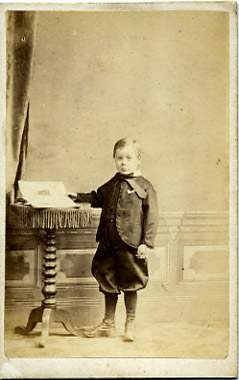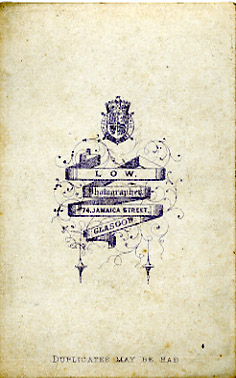 The large space above the figure in this second and slightly later example gives a rather forlorn look to the lad, who fingers a book dutifully.
The significance of the text at the bottom of the backs is that the earlier processes leading to ferrotypes or daguerreotypes could not easily produce copies. Mr Low is likely to have been using a wet colloidon technique, which did produced a negative and hence copies could be made.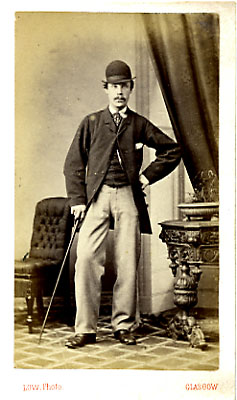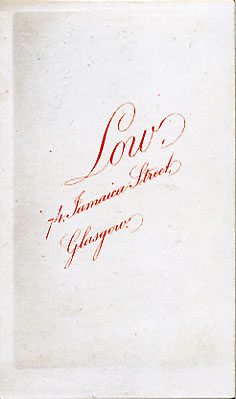 Another early cdv above with a design on the back which is unusual for so early a date. Although the card is thinner than the one above, this must have come from the final years at this address.