Alex. MacNab, 96 West Nile St., 1872 - 1876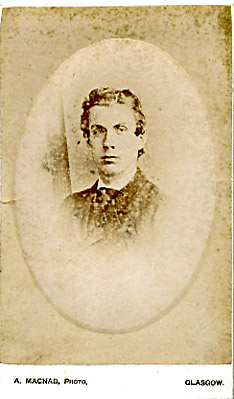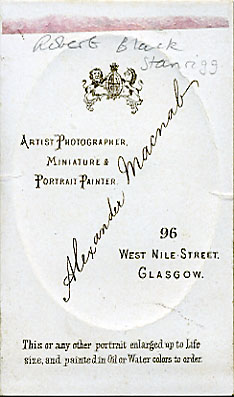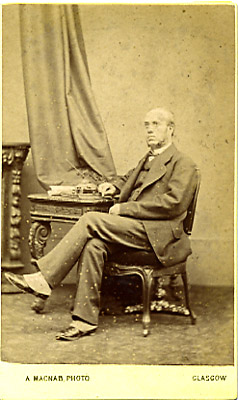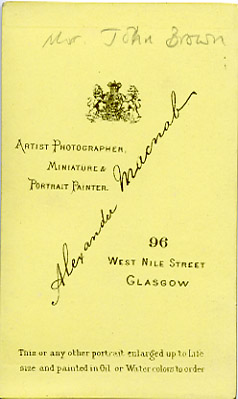 The first cdv above, a Mr. Robert Black of Stanrigg, is embossed around the oval, but the photo itself has not survived well, and probably comes from the first year or two at this address.
The stand of a head brace can be seen in the second and later cdv, surprisingly still in use at this time, unless this is a re-photograph of an earlier print - the setting and dress of Mr. Brown could well come from an earlier. The designs on the backs are similar, with the writing in gold coloured ink.