Charles Mitchell, various addresses, 1891 - 1914+

The diagram above attempts to define the periods that Mitchell was present at various premises, compiled from various sources.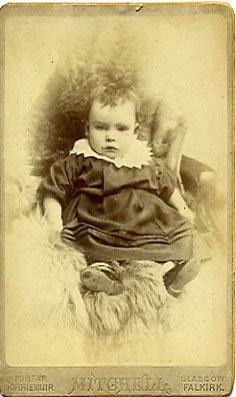 Mitchell started his photographic career in Forfar and extended to other neighbouring locations before opening in Glasgow in 1891. The first cdv above shows that there was a period of overlap, and indeed he seems to have been active in Forfar and Kirriemuir into the 20th century. Presumbly he did not feel justified in advertising these studios subsequently on his Glasgow products.


>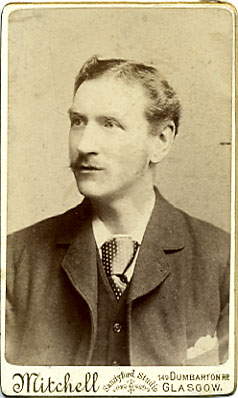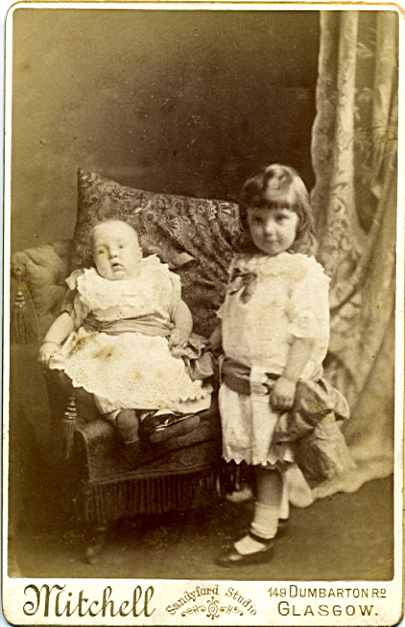 The cdv and cabinet card above, show only the studio in Dumbarton road.This does not ever seem to have been his sole address, unless possibly for part of 1891, so that he may initially have had separate cards for each location. Some cards at least seem to have carried all the Glasgow locations after about 1895, so the cards above might date to between 1891 and 1895.


>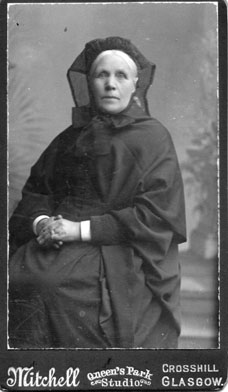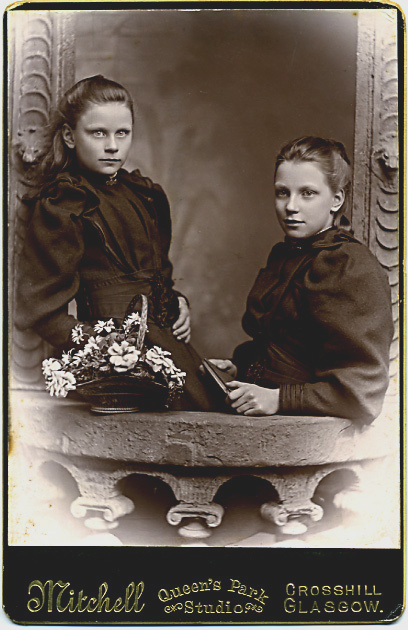 Image kindly supplied by Kate Nicolson.
The cards above show only the Queens park address, 498 Victoria road, so again assumming he was using different cards at each address, is before 1895, when some of his cards at least started to show all the Glasgow addresses. The number 8496 is pencilled on the back of the cabinet card which would suggest two or three year's activity, so might be dated to 1893 or 1894. However it is believed that the cdv is dated to 1897, which would throw some doubt on these assumptions.
The card below advertises two studios, and according to the diagram above could relate to two periods, 1891 - 1895, or 1902 - 1905. With a blank back and in a classic 'green and gold' format, it would fit into the first period, presumably the later part.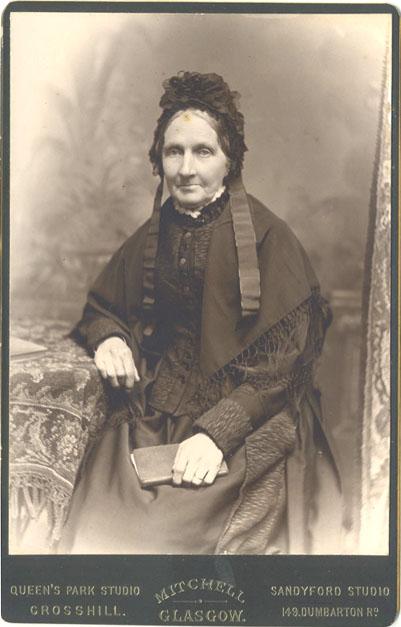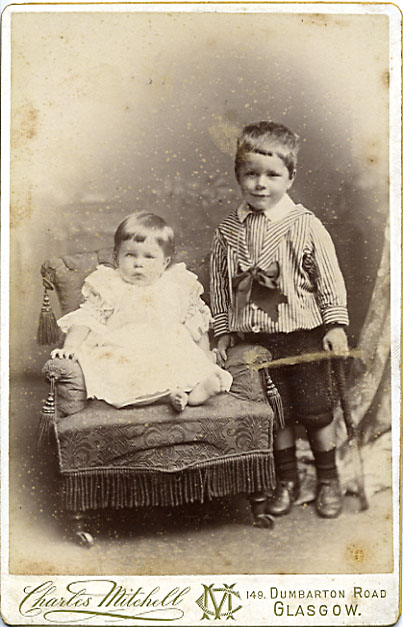 The style of lettering on the card above places it with the later cards below it, though this one is blank on the back. Presumably then it just precedes the ones below, which show a continuity with later ones up to 1898.
The cdv and cabinet card below, with identical high Victorian designs on the back registered by 'C,E & C', would seem to precede the later cards which carry the three addresses, so could also be dated to the later part of the same period, 1894 or 1895.