William Murray, 74 Broomielaw, 1867 - 1887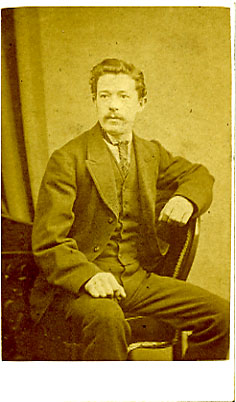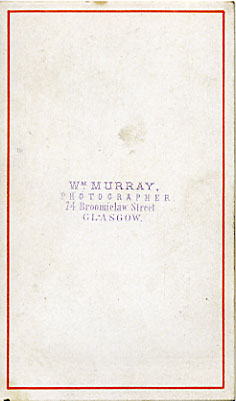 This first cdv above, though looking surprisingly modern, is on thin card, with no edge treatment, and a simple name and address on the back. These would suggest the first years at this address.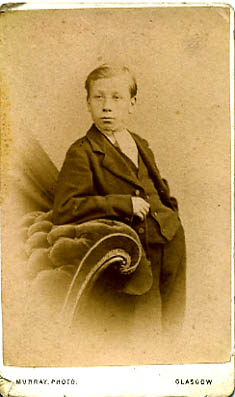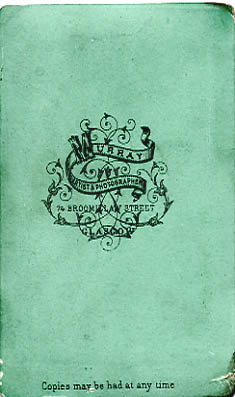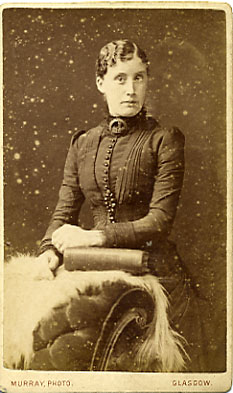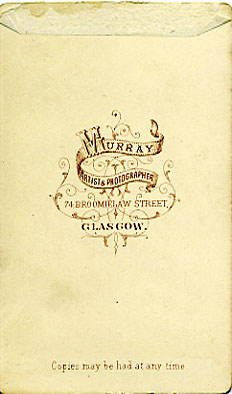 The type of design with the curved ribbon first appears in the late 1860s, but Murray seems to have used it into the 1880s. The form of the spiral on the card with the casual youth is known to have been in use in 1881 or 1882, and the slightly different one with the spotted lady, on thicker card, could be later. Both of these have a gilded edge.